OUR NUTRIENT GUIDE
View Nutrients
Fiber
Gut check
How much do I need?
According to the Institute of Medicine, most people should get at least 25 grams of total dietary fiber per day3.
Why we include it
Although there are plenty of food sources of fiber, some research shows that many Americans only get about 15 to 16 grams of fiber per day4. For days when your diet is less than perfect, SmartyPants fiber products provide just enough soluble fiber to close the gap.
How can I get it in my diet?
Insoluble fiber is found in foods including wheat bran, whole grains, raw fruits and vegetables, seeds, and nuts:
½ cup wheat bran – 11 g
2 Tbs chia seeds – 11 g
½ cup wheat germ – 8.5 g
2 Tbs flax seeds – 8 g
1 cup raspberries – 8 g
¼ cup almonds – 7 g
1 cup broccoli – 3 g
1 green apple – 3 g
Soluble fiber is found in foods including avocados, asparagus, Jerusalem artichokes, squash, starchy tubers (sweet potatoes, potatoes, yams), carrots, turnips, beets, and plantains:
1 cup mashed sweet potato – 8 g
½ avocado – 7 g
1 cup sliced taro root – 7 g
1 cup mashed plantains – 5 g
1 cup black beans – 5 g
½ cup dried figs – 4 g
1 cup carrots – 4 g
1 banana – 3 g
We recommend you seek the advice of your pediatrician or primary care provider before making changes to you or your child's nutrient intake.
* These statements have not been evaluated by the Food and Drug Administration. This product is not intended to diagnose, treat, cure, or prevent any disease.
(Visited 646 times, 1 visits today)
+ View References
- Hide References
http://www.ncbi.nlm.nih.gov/pubmed/6231418
http://www.immunologyexplained.co.uk/HowItWorks.aspx
http://www.mayoclinic.org/healthy-living/nutrition-and-healthy-eating/in-depth/fiber/art-20043983
http://www.ncbi.nlm.nih.gov/pubmed/22709768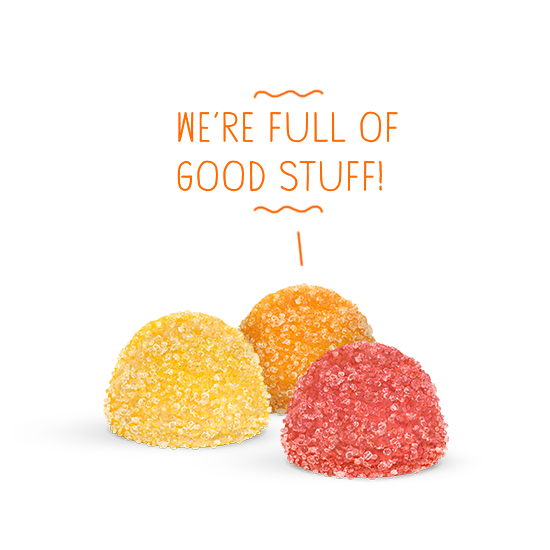 Explore Our Products
SmartyPants Vitamins are formulated with premium nutrients and best-in-class taste!