Capsules - Women's Formula
$18.81
Capsules - Women's Formula
Formulated for women with over 20 premium nutrients, minerals and omega-3 DHA from algal oil to support brain health, folate for heart, vitamin D3 for bones, vitamin A for eyes, and vitamin B12 to support energy metabolism and immune health – all in one easy-to take vegetarian capsule.*
$18.81
Earn
Credits
with this purchase.
Learn more
Free Shipping For Orders Over $39
Ingredients
Organic Apple Fiber, Organic Acai, Organic Beet, Organic Kale, Organic Raspberry, Organic Spinach, Organic Tomato, Organic Banana, Organic Blueberry, Organic Carrot, Hypromellose (Vegetarian Capsule), Silicon Dioxide, Sunflower Oil, Mixed Tocopherols, Rosemary Extract, Ascorbyl Palmitate
How to Use
For adult women, take one (1) Capsule daily. May be taken with out without food.
Shipping & Returns
Standard Free shipping on orders over $39 dollars. Standard shipping delivers within 3-6 business days. We think you'll love SmartyPants, but if after trying them you don't, let us know so that we can help make it right. Your bottle may be returned within 30 days of delivery for a refund or store credit, and we're happy to help you find a better formula for your needs. Please visit our Shipping & Returns page for more details.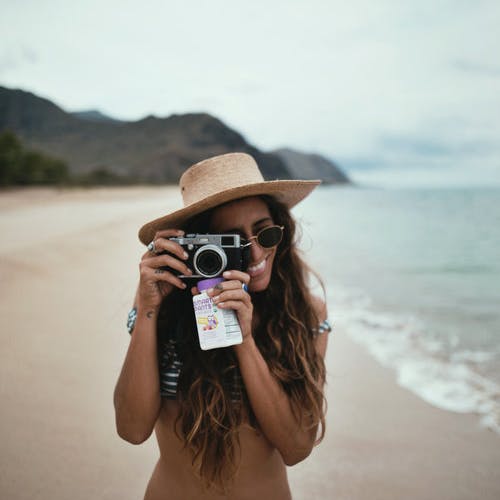 "When I found SmartyPants I literally felt like they were crafted for me. All SmartyPants are non-GMO, allergen-free, and made with eco-friendly ingredients. They contain no synthetic colors or artificial flavors or sweeteners, and each batch is third-party lab tested for purity and potency."
lexweinstein.com

"There is arguably no such thing as a perfect diet and as a dietitian, getting all the right nutrients daily is extremely important to me. SmartyPants capsules pack essential nutrients and a healthy dose of omega-3s into a small single (and very cool looking) capsule. It's a game-changer for my daily routine."
SmartyPants R&D Manager

"Best vitamins EVER!! My boys, husband 
and myself all take SmartyPants daily 
multi-vitamins!"
Savvy Sassy Moms
Omega -3
Vegetarian omega-3 DHA from algal oil for brain health.*
Folate
Folate as methylfolate to support heart health.*
Vitamin B12
Vitamin B12 to support energy metabolism.*
Vitamin D
Vitamin D in its premium form D3 to help build strong bones.*
Zinc
Vital mineral zinc to support immune system health.*

We're Called The Good Gummy For A Reason
Our capsules are produced in a cGMP-compliant (Good Manufacturing Practice) facility and must adhere to a series of quality control rules outlined by the FDA designed to ensure that dietary supplements are produced in a manner that safeguards the health of the consumer. So, you can be assured that our supplements are made according to the highest quality standards in the industry. Each batch of finished capsules is third-party lab tested for purity and potency to comply with FDA regulations. This ensures that what you read on our label is what's inside our capsules.

How Many Should You Take?
For adult women, take one (1) capsule daily. May be taken with or without food.

Proud Supporter of Vitamin Angels
For every bottle you buy, we make a nutrient grant to children in need. This is in line with our mission to make good health accessible to all and simplify it without sacrificing quality.
Learn more about us
Got Questions? We've Got Answers