What's New

We're always innovating based on the latest science. Now even more premium nutrients.

We use 100% post consumer recycled (PCR) plastic. Yay! Mother Earth will thank you!
Oh baby! You + just 4 gummies per day = good health for Mom and your little one on the way.
Because science never sleeps...
And neither does our in-house team of nutritional scientists. We're always learning, growing and innovating to create the best supplements for your health - made with the most premium ingredients.
Your nutritional life hack has arrived.
By using the latest science, we're making good health... well, even healthier. With our newly-upgraded formulas you get even more vitamins and nutrients, all in one delicious serving. And don't worry, when making these upgrades we never compromise our taste or all-in-one convenience.
In the name of better health.
With all the upgrading, changing and reformulating, we have also updated our name from Complete to Formula. Because we are never done with our part, and just like you, we're always striving and innovating to be the best for our families and yours.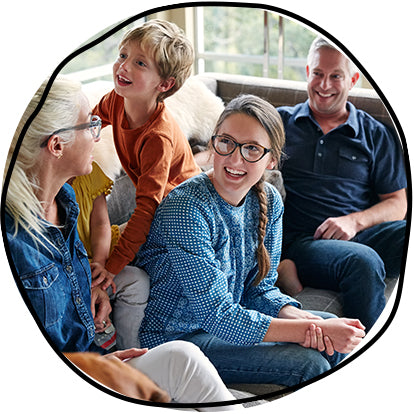 Science-Based Nutrition
How We Formulate
Upgrading our multifunctional formulas isn't rocket science. It's harder.
By 2020, all supplement companies need to update their formulas and labels according to new FDA regulations. As usual, we're a bit ahead of the rest of the industry.
We also take into consideration the latest science, current dietary patterns and recommendations from the Health and Medicine Division of the National Academies of Sciences (formerly the Institute of Medicine) and our Scientific Advisory Board to ensure we're including the highest-quality ingredients in the forms your body can easily use.
Because we work everyday to be the smarter way to healthier.
New Superstar Ingredients
Carefully-selected to help your body work smarter for a happier and healthier you.

Vitamin A
Upgraded 50/50 Beta-Carotene/Retinyl Palmitate blend regulates the amount of vitamin A your body makes and supports eye health.* Let there be sight!
Vitamin B6
Now in the active form, P5P (pyridoxal 5-phosphate), your body can utilize vitamin B6 to support energy production without needing to convert it.* You've got the power.

Choline
With VitaCholine for liver function, you get a premium, synthetic form of this essential nutrient.* No eating organ meat required. Now go liver your best life.
Post-Consumer Recycled Materials
It's not just what's inside that changed. Our iconic round white bottles now protect our gummies from the sunlight using 100% post consumer recycled (PCR) plastic.
More nutrients and less plastic? We're all about it.
Because we care about Mother Nature's health just as much as our own.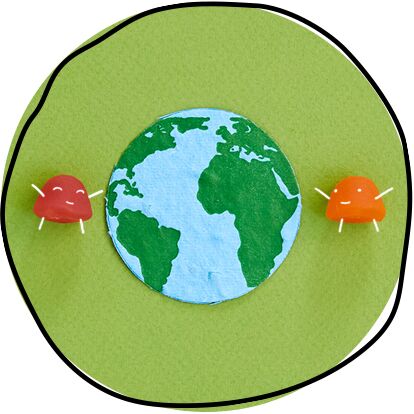 Wondering where to find them? Look out for SmartyPants bottles with the "Upgraded Formula" label rolling out in the next few months.  Want to learn more? We'd love to hear from you! Email us at Hoot@SmartyPantsCorp.com
Frequently Asked Questions
Why did you reformulate? I thought the original product was supposed to be the best?

Nutritional science never stops, and neither does our research and development team. Just because our product has hit the shelves doesn't mean we are done making it the best it possibly can be.

That's why our newly-upgraded multifunctional SmartyPants Formulas include even more premium ingredients based on the FDA's new recommendations, the latest science and recommendations from the Health and Medicine Division of the National Academies of Sciences (formerly the Institute of Medicine) and our Scientific Advisory board.

By 2020, all supplement companies need to update their labels according to new FDA regulations. But, as usual, we're a bit ahead of the rest of the industry. We arrive early because we work every day to be the smarter way to healthier.

This ensures we're using the highest-quality ingredients available to help fill a range of nutrient gaps in the Western diet.

People love SmartyPants. The functionality of our all-in-one format. Our premium ingredients. Responsible sourcing. Eco-friendly packaging. But they expect more. Which is why we're always rethinking, reworking, making SmartyPants better… day after day.

Do they still have the same ingredients? What has changed nutritionally?

Our newly-upgraded multifunctional SmartyPants Formulas have all the same nutrients you've come to love, plus even more premium ingredients like:

Vitamins K2 in the premium form MK7 and K1 for bone health*
Vitamin B6 in the active form P5P for energy*
Vitamin A as beta carotene and retinyl palmitate to support eyesight*
Vitamin C, an antioxidant for immune support*
Choline as Vitacholine
Niacin as inositol niacitate *

These statements have not been evaluated by the Food and Drug Administration. This product is not intended to diagnose, treat, cure, or prevent any disease.

Nope! Despite adding even more nutrients and now only containing 6 grams of sugar, our newly-upgraded multifunctional SmartyPants Formulas have the same delicious flavors and great taste.

Has the amount of sugar per serving changed?

Adding new nutrients and improving legacy ingredients is a complex process. To ensure that our newly-upgraded SmartyPants Formulas maintain our standards of great taste, our Kids Formulas contain the same amount of sugar as before.

However, our Men's, Women's and Prenatal Formulas now contain only 6 grams of sugar per serving. So now you can enjoy the same great taste, with even more nutrients.

Are they different sizes?

Thanks to the latest breakthroughs in gummy science, despite adding more nutrients, we managed to make our Men's, Women's and Prenatal Formula gummies even smaller! Our Kids Formula gummies have stayed about the same size.

Why did the name change from Complete to Formula?

We're relentless in pursuing innovation, so in a sense, our products are never finished, but "works in progress."

While we want to communicate the comprehensive nature of our supplements, we also want to focus on always getting better. We felt like calling our products "Complete" didn't capture completely our drive to be the best we can, as with our current reformulation work, so we decided to change. Hence, "Formula."

Is there a difference in the sensory experience?

One of the nutrients added to our newly-upgraded multifunctional SmartyPants Formulas is Vitamin A as beta carotene—the nutrient that makes carrots orange. Because of this, you may notice that our gummies may look a little more sun-kissed, but the great taste and velvety texture have remained the same.

Why did Prenatal move to 4 pieces? What is the difference between this, and the old formula with a 6 piece serving size?

People love SmartyPants. They love the functionality of our all-in-one format. They love our premium ingredients. Responsible sourcing. Eco-friendly packaging. But some people want to take fewer gummies daily.We get it, and we got you covered. Our newly-upgraded Prenatal Formula now comes in two serving sizes: 4 piece or 6 piece. Both serving sizes contain the same premium ingredients with the delicious taste... but the 4 piece serving size is just slightly larger