OUR NUTRIENT GUIDE
View Nutrients
SmartyPants Vitamins Nutrient Guide: Biotin
How much biotin do I need?
Below are the current Dietary Reference Intakes (DRIs) established by the Health and Medicine Division of the National Academy of Sciences (formerly known as the Institute of Medicine) for biotin:
Infants (0-6 months): 5 mcg

Infants (6-12 months): 6 mcg

Children (1-3 years): 8 mcg

Children (4-8 years): 12 mcg

Children (9-13 years): 20 mcg

Teenagers (14-18 years): 25 mcg

Adults (18 years and older): 30 mcg

During pregnancy (14-50 years): 30 mcg

While breastfeeding (14-50 years): 35 mcg
Why we include biotin in our supplements:
Biotin is one of the B complex vitamins that helps support energy production.* It also helps maintain healthy hair, skin and nails.* We include biotin in our supplements to help fill those nutritional gaps.
Where can I get biotin in my diet?
3 oz of liver: 27-25 mcg
3 oz of pork: 2-4 mcg
3 oz of salmon: 4-5 mcg
1 whole avocado: 2-6 mcg
1 cup of raspberries: 0.2-2 mcg
1 cup of cauliflower (raw): 0.2-4 mcg
We recommend seeking the advice of your pediatrician or primary care provider before making changes to you or your child's nutrient intake.
*These statements have not been evaluated by the Food and Drug Administration. This product is not intended to diagnose, treat, cure, or prevent any disease.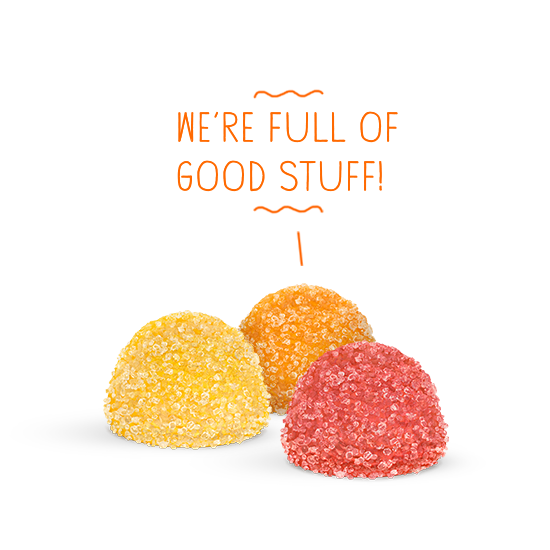 Explore Our Products
SmartyPants Vitamins are formulated with premium nutrients and best-in-class taste!