OUR NUTRIENT GUIDE
View Nutrients
Omega-3 DHA & EPA
What are Omega-3 DHA & EPA fatty acids?
These essential nutrients are high-quality healthy fats from sustainably-sourced fish oil.
How much do I need?
There is no recommended daily intake (RDI) for DHA or EPA, but many experts recommend adults and children consume between 100 mg and 160 mg4 of DHA. Some research shows sufficient daily minimum intake of EPA and DHA to be around 250 mg5.
Why We Include it in Our Core Products
The best sources of DHA and EPA are wild-caught fatty fish and some types of sea algae. Fish eat the algae and accumulate the DHA and EPA in their own tissue. The problem is, many kids and adults don't eat fish, let alone algae, on a regular basis.
It is possible to convert the omega-3 fatty acid ALA – found in vegan food sources such as flax and chia seeds – into DHA and EPA, but the human body isn't very good at it: the rate of conversion is less than 5%6.
Since DHA and EPA are such a critical nutrients for brain function and a healthy inflammatory response, we include these omega-3 fats in our gummies so parents and kids have a tasty way to get their DHA and EPA without having to choke down horse pills or a can of stinky sardines.
How Can I Get It From Food?
5 oz caviar – 3,800 mg DHA / 2,741 mg EPA
5 oz wild Atlantic salmon – 1,429 mg DHA / 411 mg EPA
5 oz fish roe – 1,363 mg DHA / 1,260 mg EPA
5 oz anchovies – 1,292 mg DHA / 763 mg EPA
5 oz mackerel – 699 mg DHA / 504 mg EPA
5 oz tuna – 629 mg DHA / 47 mg EPA
5 oz sardines – 509 mg DHA / 473 mg EPA
5 oz rainbow trout – 520 mg DHA / 211 mg EPA
5 oz halibut – 504 mg DHA / 91 mg EPA
We recommend you seek the advice of your health care provider before making changes to you or your child's nutrient intake.
*These statements have not been evaluated by the Food and Drug Administration. This product is not intended to diagnose, treat, cure, or prevent any disease.
+ View References
- Hide References
http://www.ncbi.nlm.nih.gov/pubmed/15812120
http://www.ncbi.nlm.nih.gov/pubmed/22970149
http://ajcn.nutrition.org/content/94/6_Suppl/1908S.full
http://www.dhaomega3.org/Overview/DHAEPA-and-the-Omega-3-Nutrition-Gap-Recommended-Intakes
http://www.ncbi.nlm.nih.gov/pubmed/19244379
http://www.ncbi.nlm.nih.gov/pubmed/1184497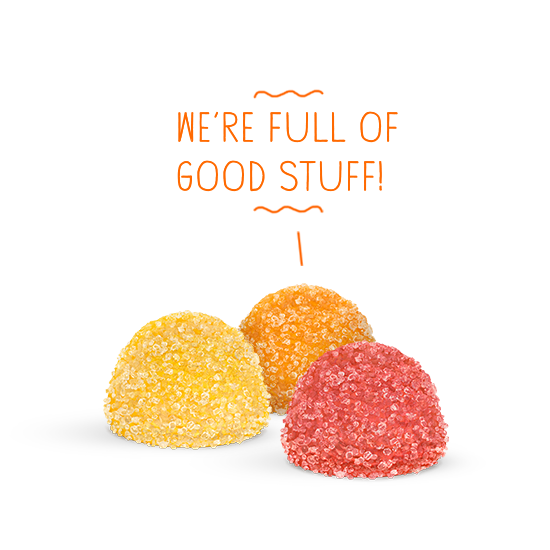 Explore Our Products
SmartyPants Vitamins are formulated with premium nutrients and best-in-class taste!